MAMMAW JOINS BLACK POUND DAY STORE IN - WESTFIELD LONDON WHITE CITY
MamMaw is excited to announce that some of our African-inspired designs are now available at the Black Pound Day store in Westfield London White City. This historic event marks the second anniversary of Black Pound Day, a movement founded by So Solid Crew's Swiss to support and empower Black-owned businesses.
"We want to make a real difference so that the Black community can be self-sufficient and economically sustainable," says Swiss. "We're here to create generational wealth and inspire future generations to create their own legacy."
Black Pound Day's values align with MamMaw's commitment to promoting African culture.
80+ Black-Owned Brands Under One Roof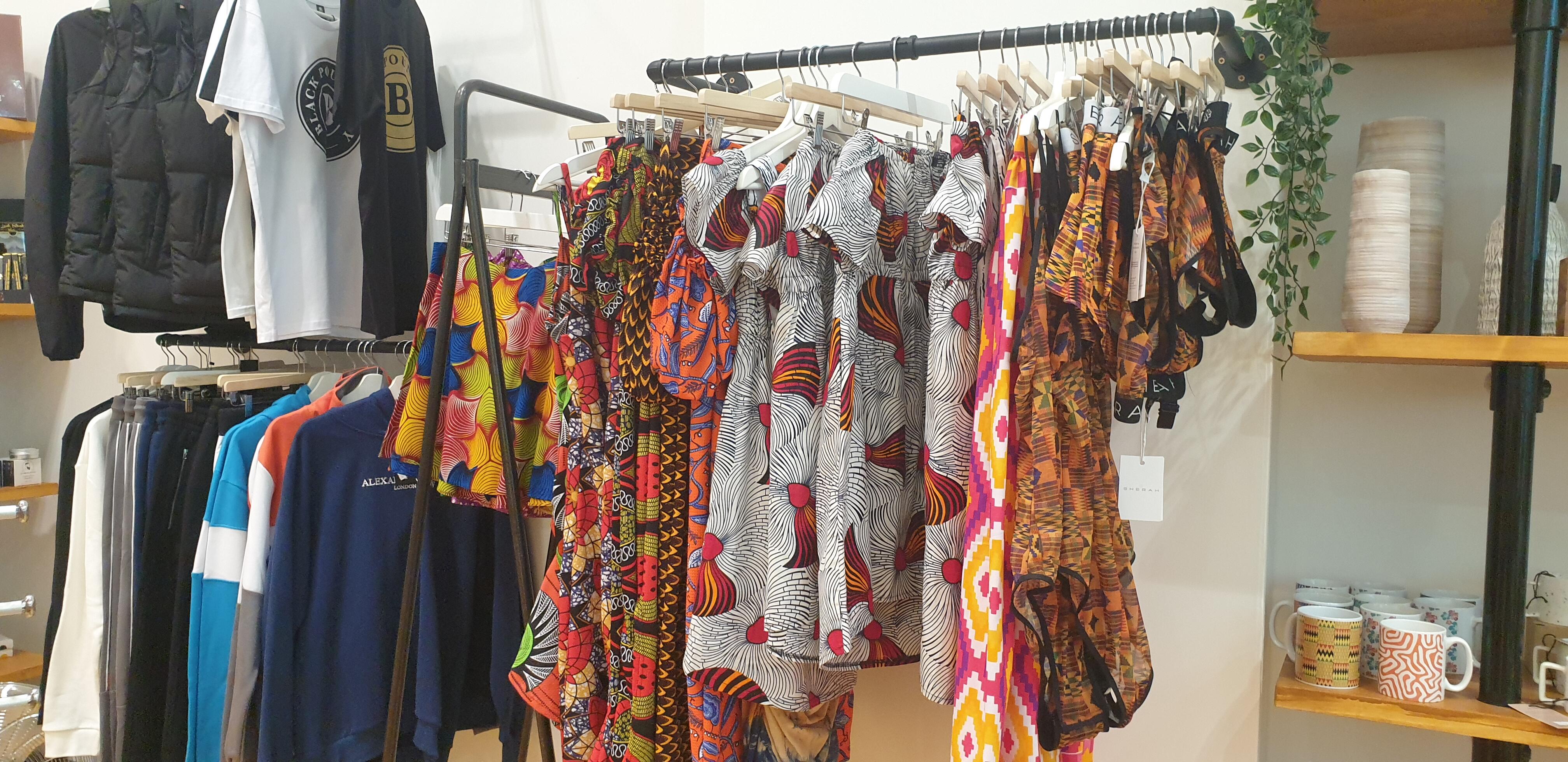 Our clothing brand offers a range of African-inspired designs, including our bestseller, the Makemba Maxi Dress, the Nnsia shorts, and the Effie off-the-shoulder top. Each piece will be available at the NEW BPD store in sizes 10 to 24.
"We are proud to be part of the Black Pound Day store and to be surrounded by other Black-owned businesses who share our values and mission."
- Shantel MamMaw
Get Involved & Visit The BPD Store
The Black Pound Day store in Westfield London White City stocks over 80 Black-owned brands, offering a wide range of products, from fashion and beauty to food and drink. By supporting Black-owned businesses, we can make a positive impact on the economy and create a more diverse and inclusive society.
Don't miss the chance to support MamMaw and other Black-owned brands by visiting the Black Pound Day store TODAY in Westfield London White City, Unit 1068, next door to Five Guys, Ground Floor—nearest Car Park A, Lift Lobby 3.
Opening times | 10 am - 8 pm Mon-Sat | 12 pm - 6 pm Sun
Visit BPD Store Today!